alcossense NF breathalyser
breathalyser
Now a legal requirement to carry in your car when traveling through France.
NFX20-702 approved for use in France.
Twin pack.
Shows your alcohol level in just two minutes.
Used by the French police force for roadside screening.
When you pass the red line you are over the French drink drive limit.
A minimum of 2 NF approved disposable testers must be carried in your car at all times.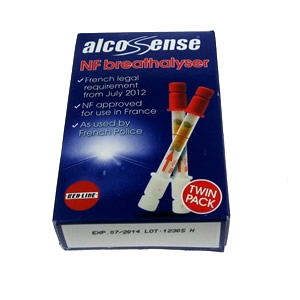 Click to view large image.